I've always loved "dressing up" and one of my resolutions for 2018 is to up the style stakes on at least two days a week and maybe wear colours or styles/fabrics that are perhaps more individual or creative.
As a little girl, dressing up was a favourite game and there are several pictures of me in the family photo albums wearing hats or bonnets with long skirts and handbags. I also loved those paper dolls that came in a book with cut-out clothes to dress them in different outfits.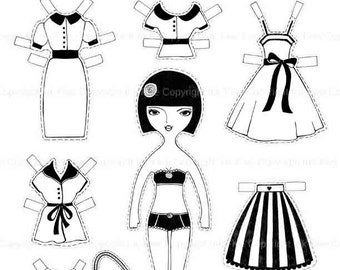 The dressing up box was also a great entertainment. My mother worked as Wardrobe Mistress in the early days of television at the BBC. A very glamorous lady, she always looked put together and had about five wardrobes of clothes including one for holiday/cruise wear.
In my teens in the late 60s I became a 'dedicated follower of fashion', avidly reading the fashion pages of Jackie and Company magazines. I then had a small clothes allowance and a Saturday job and still remember the first outfit I bought with my own money. From Etam it was a red skinny polo neck, black and white Prince of Wales check skirt, black waistcoat and wet-look long boots. I also went up to London to have my haircut at the Vidal Sassoon training school in a long pageboy style.
At school and university in the 70s dressing up happened at weekends at parties and festivals and was the original boho chic/hippy style with jeans and flowery smock tops or long Victorian style dresses. I also discovered 30s and 40s dresses from secondhand shops in Brighton (the precursor of vintage shops) and would often sell clothes back after sic months.
The world of work in publishing and advertising  was still more conventional in the late 70s but as the 80s went on it became more relaxed; however as I had my own business I followed the power dressing trends with shoulder pads, trouser suits and Farrah Fawcett flicked hair. Work clothes were more of a uniform then and didn't give much scope for dressing up. I also worked in addiction therapy and although I could be more creative it was more of a smart casual environment.
Then in 2008 I fulfilled a dream and opened my own vintage shop selling men's and women's vintage clothing and accessories . Called Wear it Again Sam, the shop was in business on the high street for seven years, selling clothes from the forties to the seventies with occasional finds from late Victorian or twenties eras. This is Josie and Sean at one of our fashion shows.
Every day was dressing up and there were town events and fashion shows plus vintage fairs.  The shop was not a great success from a financial point of view – it just about paid its way but it was terrific fun in so many ways and the customers and staff were brilliant.
Since closing the shop I've trained as a stylist and colour consultant which has been fascinating and a way to still help people feel good in their clothes. I've also been on my own style journey as I've had to find my own way and develop a style that combines looking reasonably fashionable with vintage pieces. I'm also in an online style club which has been a great source of ideas, knowledge and a great supportive community of stylish ladies.
The dressing up journey has been a great source of fun and interest and hopefully it will continue!